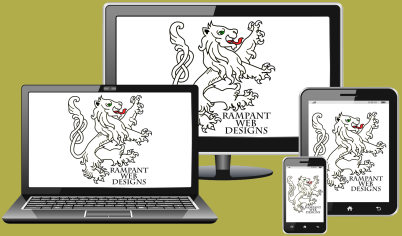 Mobilegeddon has Arrived!
On Tuesday, April 21st, Google implemented one of its biggest changes to its mobile search ranking algorithm and the potential impact is so big that it has been dubbed "Mobilegeddon." Early estimates say there may be as many as 40% or more of the current top websites that are not responsive (mobile friendly) who will find their website traffic plummet. In a recent statement, Google said it is making this change because it wants consumers to
"…find content that's not only relevant and timely, but also easy to read and interact with on smaller mobile screens."
Today, over half of all searches done on Google originate from mobile devices and that number continues to grow as more people spend more and more time on smartphones. It's always been a good idea to have your website be responsive in order to reach the most users, but with this new change in how Google processes search requests,  you absolutely NEED this important capability. to help your website appear higher in the results. Those who delay updating their sites are guaranteed to lose search traffic.
How do I know if my site is mobile friendly?
Use Google's Mobile Friendly Test Tool to test your home page, your blog, sales pages, and any other important pages.
Did you pass?
Yes, whew! Great, you are ahead of your competitors. Carry on!
No, darn it. If your site failed, you need to update it NOW!
Ack! I failed the test! Now, what do I do?
You're not up a creek without a paddle; you have a couple of options.
You can change your theme to a responsive one, locate and install a specialized plugin, or schedule some time to talk with me to help discover YOUR best solution to get ahead of your competitors and claim more traffic.
Need a new website? Need a makeover?
Want to talk about your ideas and goals?


Contact me today!